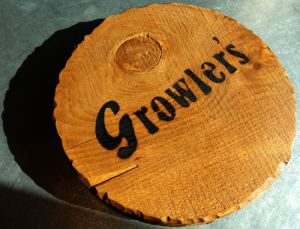 Growler's Pizza Grill is a family owned restaurant in beautiful downtown McCall, Idaho.
We specialize in pizzas (homemade crust made daily), sandwiches (homemade focaccia bread made daily) and hamburgers (hand pressed patties-never frozen) and the biggest salad bar in town. Also, a week day lunch special available.
Come in and enjoy our comfortable, family atmosphere. We have 5 big screen t.v.'s to catch your favorite game and a wood burning stove to keep you warm and cozy in the winter. In the summer relax outside on our patio and enjoy your favorite beer (6 beers on tap-3 are from local McCall breweries) or a crisp glass of wine (white, red and champagne available). AND we have a dog friendly patio!
Don't have time to come in? Grab a burger, sandwich or personal pizza in our DRIVE-THRU!
Growler's and t-shirts available.